VCO
Version 0.4 from September 2020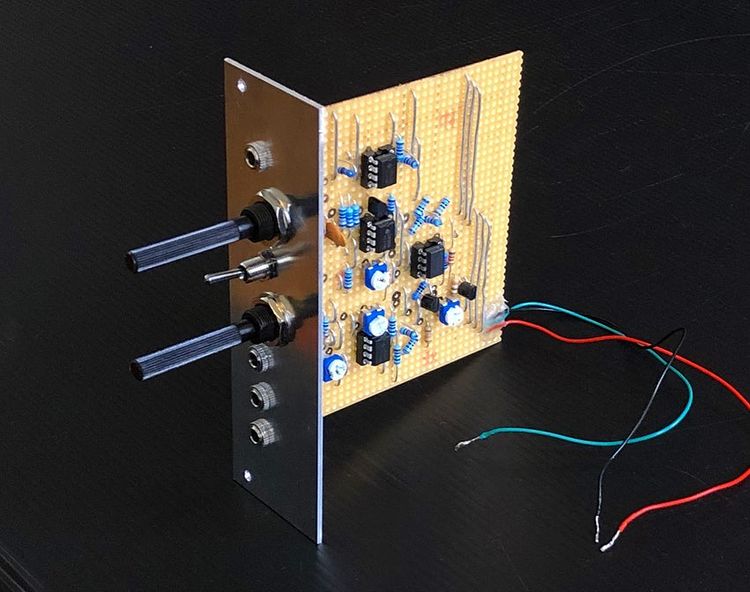 VCO that I pulled together for my drum machine project. It's based on a former standalone version and now migrated to Eurorack format since I decided to go into this direction.
Features
✅ Square, triangle and sine wave
✅ Variable frequency range (30 Hz to 13 kHz)
✅ CV input with variable attenuation
✅ Variable DC
Details
I found a thankful way to assemble the stripboard and the front panel by using the interface components, like the potis and audio jacks (Doepfer style).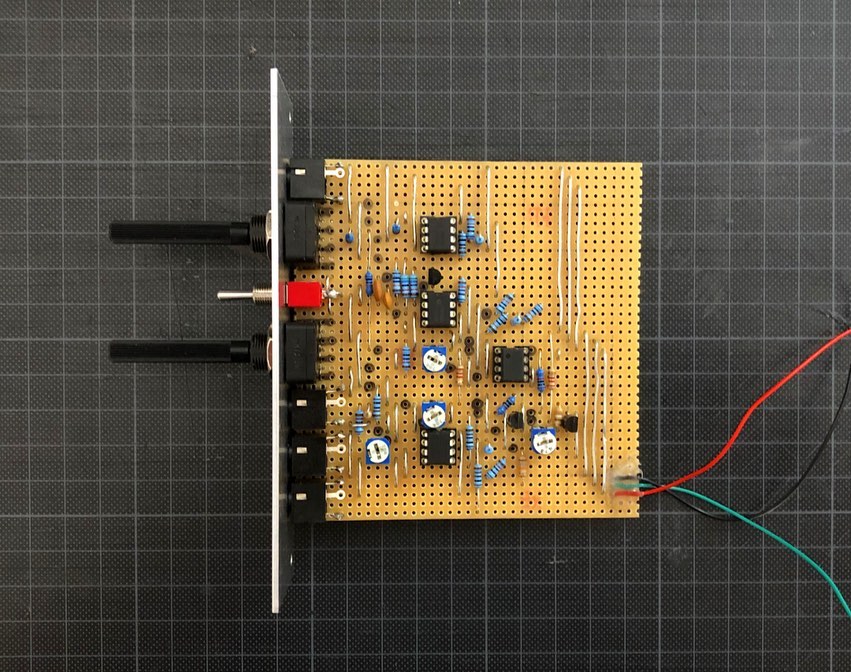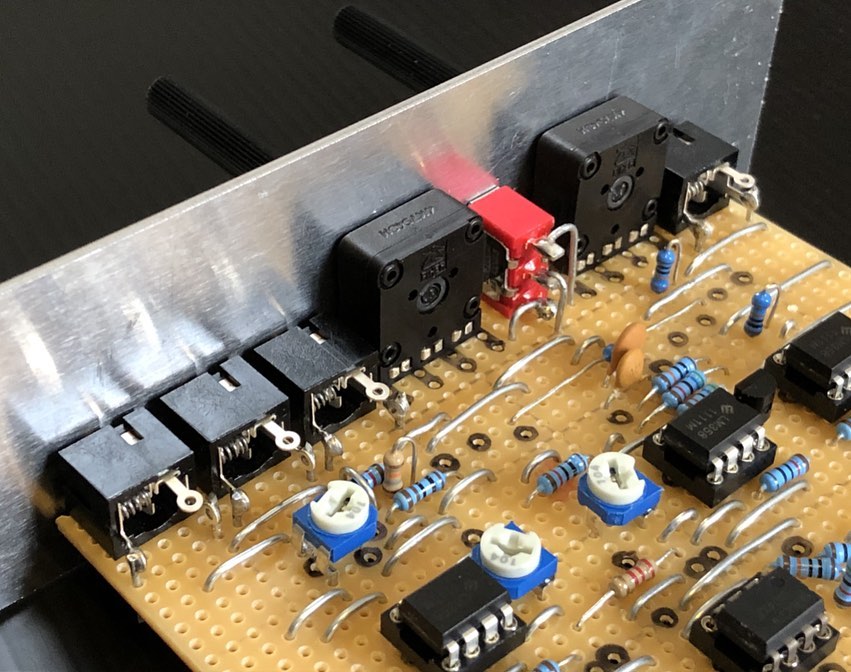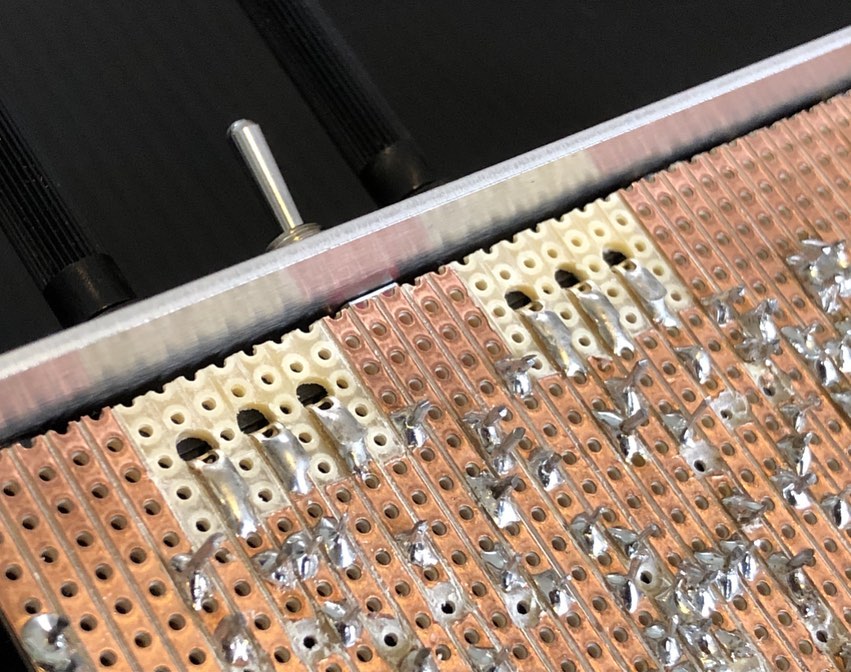 Links
Improvement Potential
See the comments on Instagram and Reddit.
Wait, there's more?