DIY Modular Synth Drum Machine
Sometime in May 2020 I woke up and knew I had to build my own drum machine from scratch. Bass, snare and hi-hat synthesized through current manipulation.
As a synth and electronics newbie, I first created a software prototype based on VCV Rack. Then over time, I worked out the necessary parts to complete my modular drum synthesizer.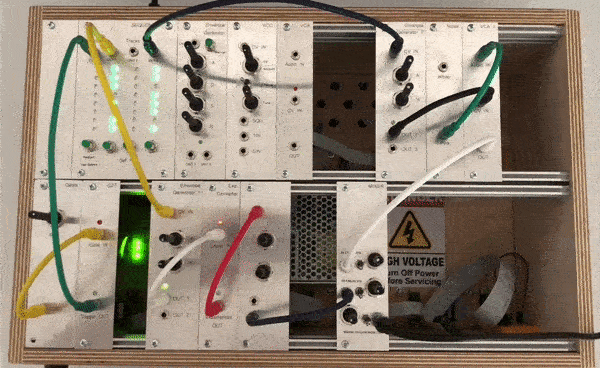 And in April 2021, I could then call the thing finished.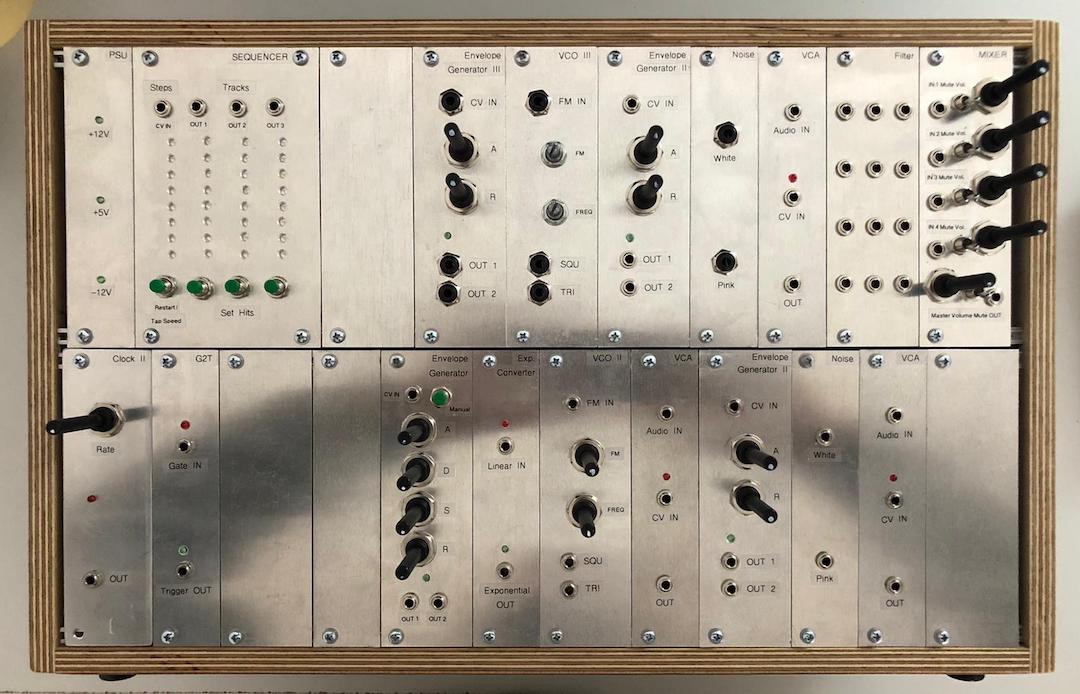 See the resulting modules below and check their video demos, schematics, stripboard/PCB layouts and references to other fellows' designs ❤️️