VCA
Version 0.2 from February 2021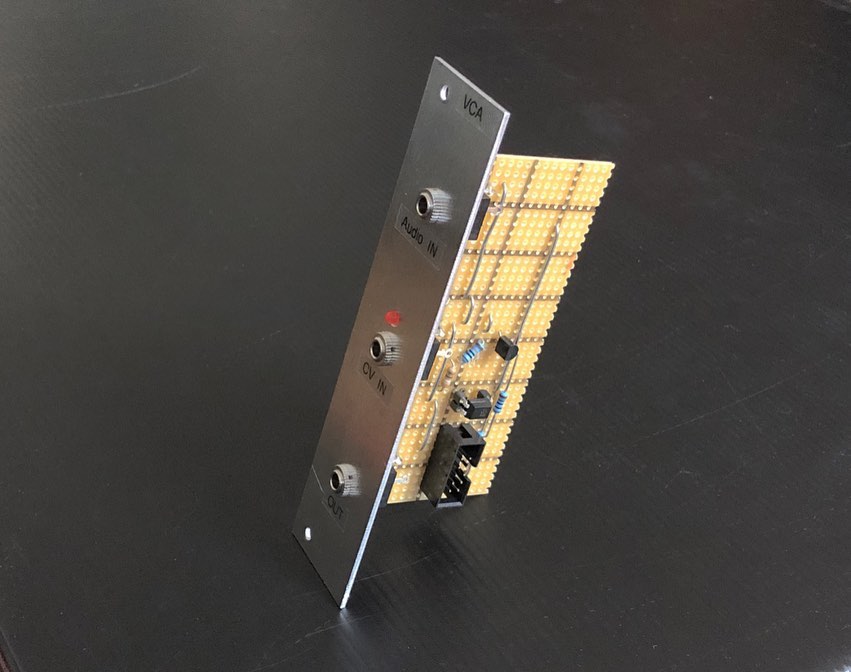 VCA that I built for my modular synth drum machine project. It's the second and simpliest VCA in my system. Deadly pure based on a single opto coupler (vactrol). The core is passive. I added a LED for the indication of the control voltage, so it needs power.
The design is based on "Vactrol VCA" by Kristian Blåsol.
Details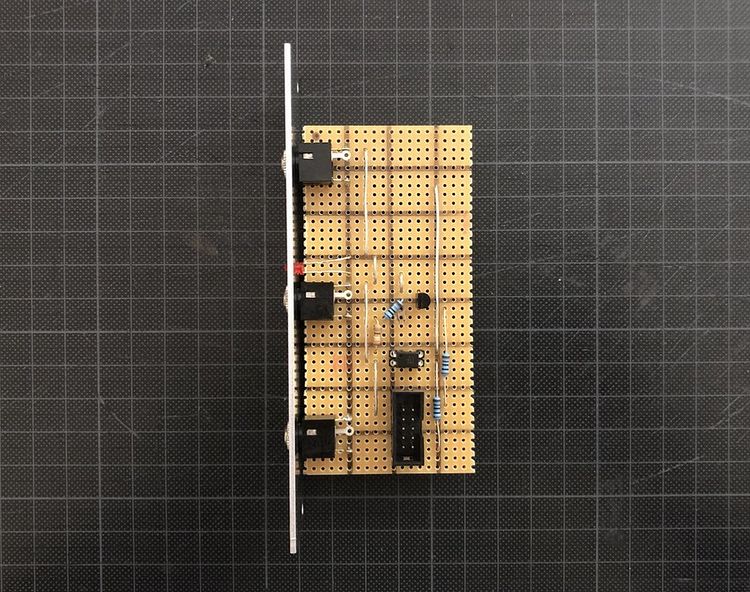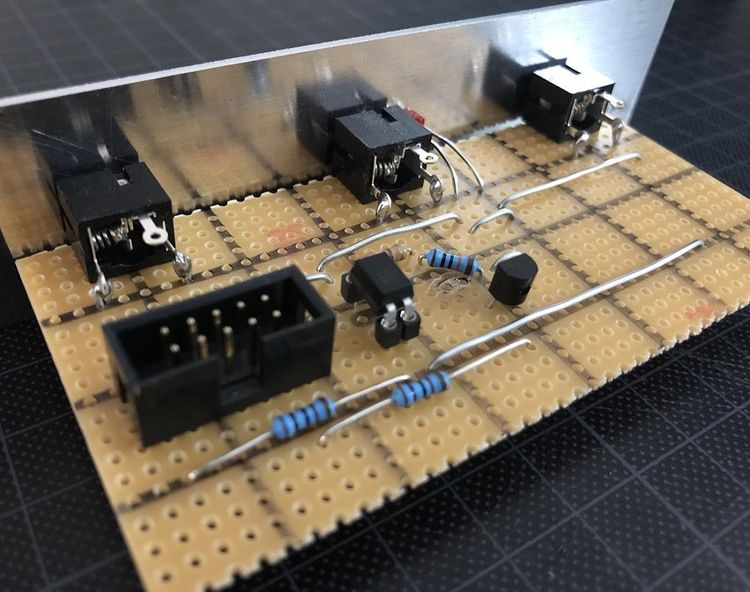 Links
Improvement Potential
There some distortion in the output. Furthermore the design doesn't work with negative voltages. Fortunately sufficient enough for the sounds of my drum machine project 👍🏻
Also see the comments on Instagram and Reddit.
Wait, there's more?