Mixer
Version 0.1 from March 2021
Mixer that I built for my modular synth drum machine project. Fun fact: At 110g, it's currently the heaviest of my modules – because it has the most controls per square inch.
Features
✅ 4 channels
✅ Volume and mute per channel
✅ Master volume and mute
Details
The schematic is based on "Introduction to Op-Amps - Part 2" by Jens Moller on colomar.com.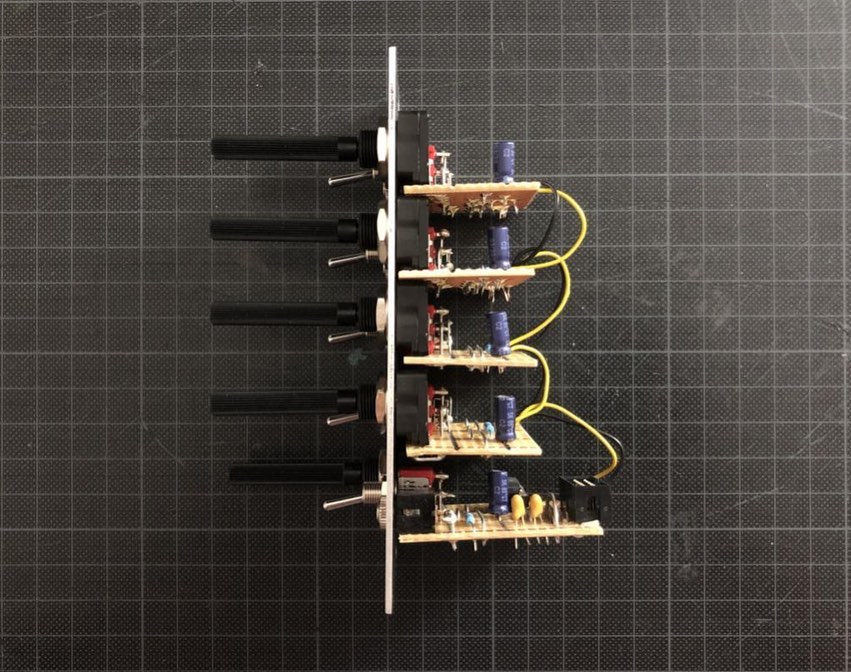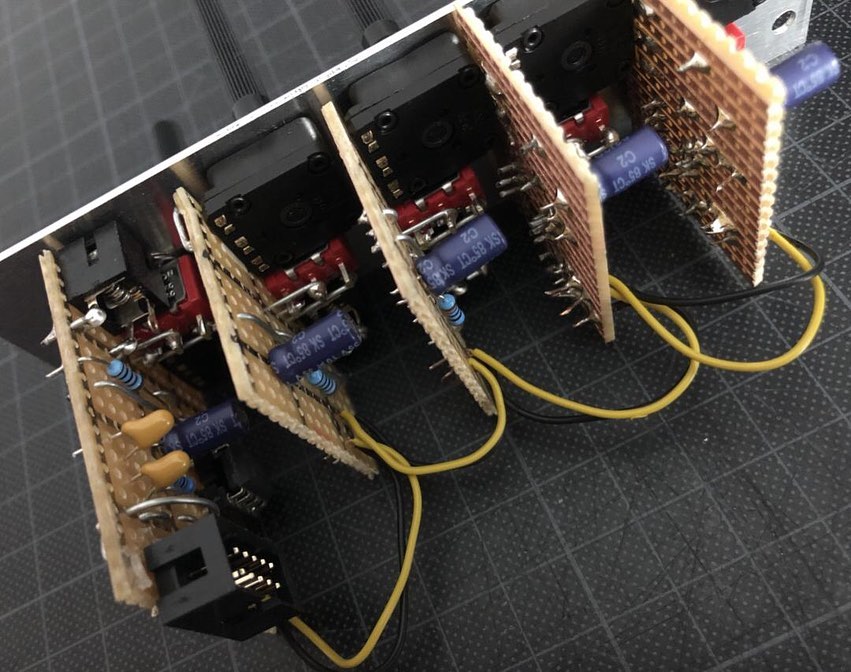 The potis I use here are from Piher (PC-16 series), the jack sockets are from Lumberg (part number 1502 03) and the switches are from RND Electronics (ON-ON, SPDT).
The module can easily be extended with channels. Copy the according part in the schematic and stripboard layout, connect the lines and nothing will stop you 🚀
Links
Improvement Potential
All in all, the controls at the front are very tight. Unmuting the channels is easy because it is a downward movement with the finger. Muting takes some practice.
Also see the comments on Instagram and Reddit.
Wait, there's more?