Chord Organ
Version 0.1 from August 2021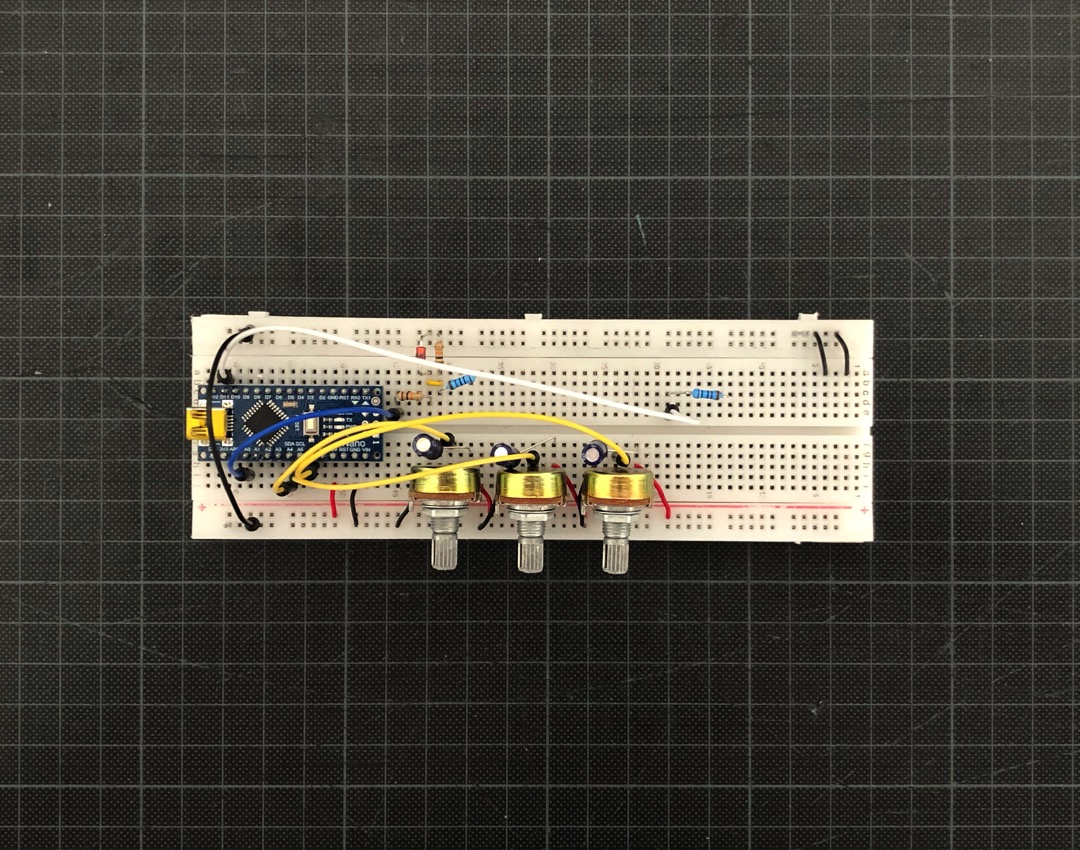 Digital polyphonic synth lead on breadboard. I build it while having some slack time, waiting for new DIY kits for my techno rack project. The idea is taken from the Chord Organ from Music Thing Modular.
Features
✅ 4 simultaneous voices (polyphony)
✅ 5 different waveforms: sine, triangle, square, saw and "tuned" noise
✅ 13 different chord shapes (major, minor, 7th, …)
✅ 48 semitones (from C-2 to C+2)
✅ CV IN for the root note (1 volt per octave)
Details
It is based on an Arduino Nano. Luckily I found the library the_synth. That made the implementation with some additional circuitry a relatively easy task.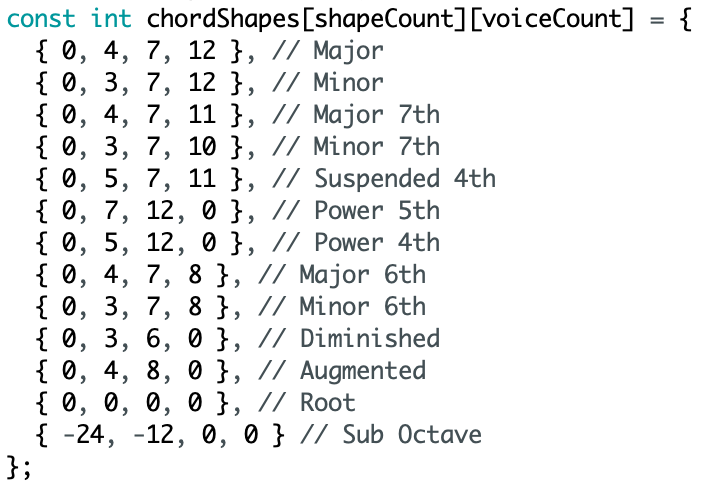 The logic and design of the chord shapes are taken from the Music Thing Modular's approach. They can be edited in the code.
Links
Improvement Potential
Remove noise and crackling:

This is the elephant in the room. Especially in lower tone regions you can here it. I guess this is related to the software. So far I opened an issue in the repository of the fundamental library, let's see. Fixing it by myself would be beyond my programming skills and I would rather go for building the original Chord Organ.
A portion of the noise can be filtered by additional circuitry or following filter modules. But of course this comes with costs for the dynamic range as well.
The noise is most noticeable with the sine and triangle waves. With the rest of the waves, it almost gets lost in the overtones.

Add a CV IN for the chord shape, just like the original module has one.
Add an opamp at the end for amplification
Implement it as an Eurorack module on stripboard or PCB.
Also see the comments on Instagram, Reddit and Mod Wiggler.
Wait, there's more?